A garage door can eat up almost 20% of your home's initial curb appeal. But not only is a quality door nice to look at, but it also has other vital benefits too.
So picking a new door is an investment to take seriously. But as important as it is to find the right installation or repair company, you have to pick the right door too.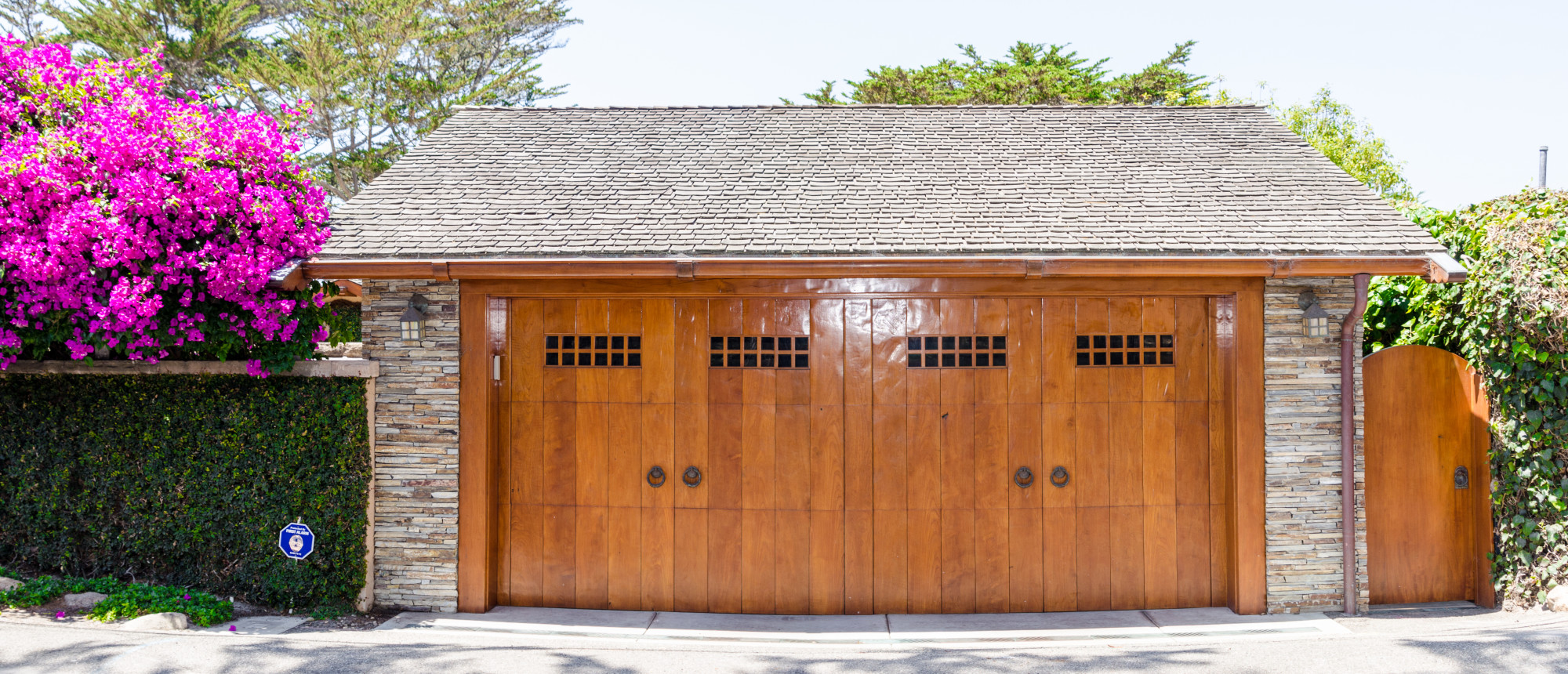 The following are the four most common different types of garage doors, and what you need to know about each.
Steel
Steel garage doors are almost maintenance free. They're weather resistant, and they can be power washed for a fast and easy clean. They're durable and will last years. Even if you decide to remodel down the line again, you can repaint steel garage doors to look brand new again.
When picking out a steel door, it's important to factor in insulation. While insulation boosts the initial cost, it improves the house's energy efficiency. This can save money in the long run. Make sure not to skimp on insulation.
Fiberglass
Fiberglass doors are naturally resistant to rust and moisture. But they beat out steel due to their lightness. This means that in the event of an emergency, they're easy to open. Fiberglass doors can also be designed to have a wood-like appearance. These wood overlays are resistant to rot and cracking the way wooden doors are not.
In cold climates, fiberglass doors can become brittle and break. But in Oklahoma, fiberglass doors work fine.
Wood
Wood garage doors are hardy and beautiful. They add a natural rustic touch to any dwelling. But wood doors are more prone to weather damage, rot, termite damage, warping or cracking.
They can also be more expensive too, ranging as high as $5,800. But you can get a steel garage door with wood overlay for a fraction of the cost, and still keep wood's natural beauty.
Aluminum
Aluminum garage doors are most often used with contemporary style homes. They're sleek and modern. Many of them are inlaid with windows that complement a modern style.
Out of all the garage doors, it's easy to recycle aluminum doors. But due to its light material, aluminum doors are prone to dents that can be costly to fix and need a specialist. Consider how prone your family is to accidents when you pick an aluminum door.
Picking One of These Different Types of Garage Doors Is Only the Start
Getting a new garage door for your home is a big investment. Picking out one of the different types of garage doors only scratches the surface. Also consider color, material, and insulation. But a professional's input can make this daunting project a breeze.
Ready to get a new garage door for your home? Get a free quote today!
---