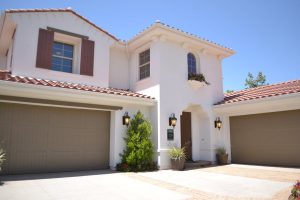 With new models coming out all the time, there's been an increased demand for garage door openers over the last few years.
In fact, the market is expected to reach a $1.38 million valuation by the year 2021!
Are you in the market for a new garage door opener? Are you unsure of which one you should purchase for your home? 
Read on to learn about three of the most popular types of garage door openers to find out which one is best for you.
1. Chain Drive
You can avoid a lot of common garage door problems by investing in the right type of garage door opener. Of all the garage door openers on the market, one of the most popular is the chain drive style.
This option uses a chain to pull or push the trolley that moves the garage door up and down.
A chain drive garage door opener is one of the most affordable options on the market, and it's also highly reliable.
One complaint that some people do have about this option, though, is the fact that it can be loud. If your garage is attached to your house, this could be an issue for you. 
2. Belt Drive
As the name suggests, belt drive garage door openers involve a belt that pushes or pulls the trolley that causes the door to open and close.
Belt drives are a good choice for those whose garage is attached to their home. They produce less noise than other types of garage door openers. They also help the garage door to open faster.
These benefits sound great, right?
At the same time, though, the convenience of a quieter, more efficient garage door comes at a price. Belt drive openers cost more money than other options.
If you're willing to invest in a more expensive style in exchange for a quieter garage door opening experience, this one might be a worthwhile choice for you.
3. Screw Drive
Screw drive garage door openers work by rotating a steel rod that moves the trolley and opens and closes the garage door.
There are fewer components that comprise screw drive openers. Because of this, they often require less maintenance than the options listed above.
These openers are slower than other options, though, and they're especially noisy.
They're best left to patient folks who have detached garage and don't mind announcing their presence every time they go to open the door.
Which of These Types of Garage Door Openers is Best for You?
As you can see, there are a few different types of garage door openers for you to choose from. Now that you know more about each of them, do you know which one will work best for your garage?
If you need more help choosing the right garage door opener, or if you're ready to start shopping, we can help at Discount Garage Door.
Contact us today to learn more about the different garage door opener packages we have to offer or to get a free quote for installation.