Whether you're shopping for a new garage door opener, or want to have your existing garage door opener repaired, Discount Garage Door can get you up and running in no time!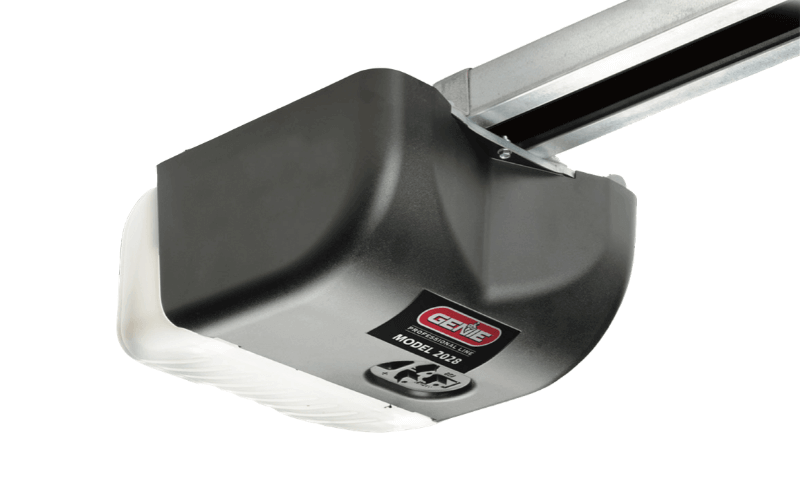 Genie 2028
The Genie 2028 is our quiet, powerful, and reliable garage door opener with no frills. It doesn't offer WIFI capability, or a battery backup option, because the Genie 2028 is the true meaning of Garage Door Opener. It will open and close your garage door, and you won't have to think twice about it.
Includes:
(2) Wireless Remotes
(1) Wall Button
5 Year Warranty on All Parts & Labor
Get A Free Quote
---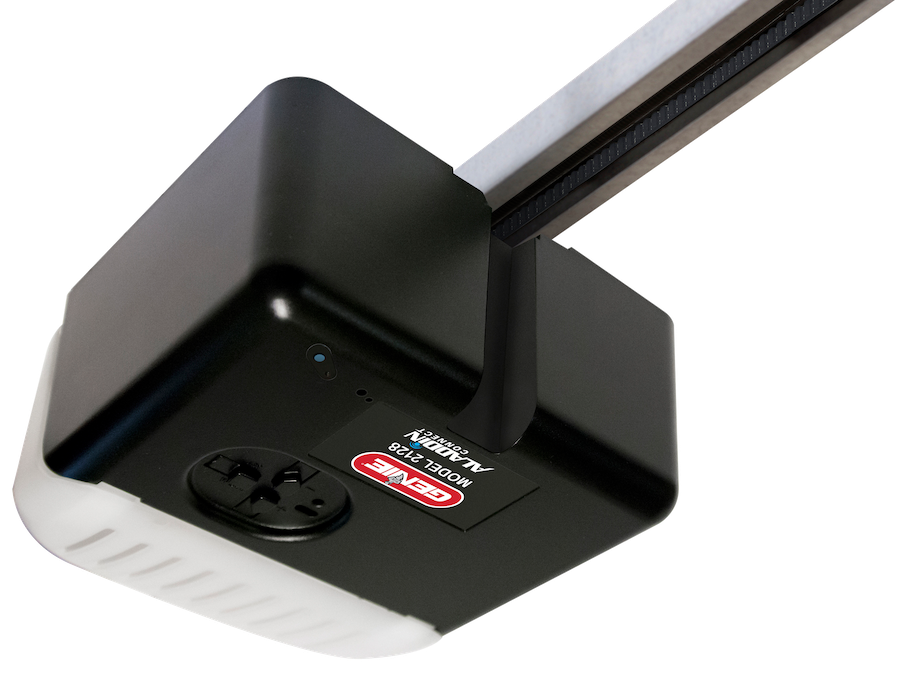 Genie 2128
The Genie 2128 takes all of the benefits from the 2028 and adds some modern functionality, including integrated Smartphone capability and a battery backup.
Includes:
Battery Backup
Smartphone Compatibility
(2) Wireless Remotes
(1) Wall Button
5 Year Warranty on All Parts & Labor
Get A Free Quote
---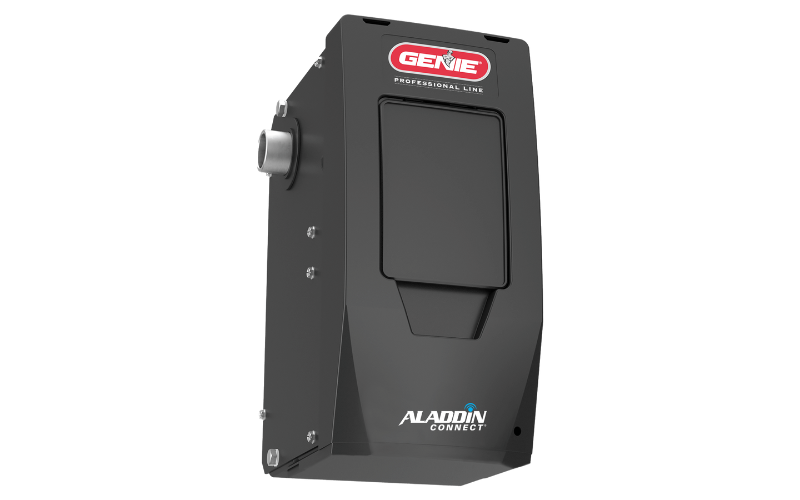 Genie 6170
The Genie Model 6170 features a sleek wall mount design plus the integrated Aladdin Connect for wifi and smartphone capability.This garage door opener eliminates the traditional rail & powerhead design by attaching directly to the garage door's spring tube. Eliminating the rail & opener from the ceiling brings a clean and open look to your garage.
Includes:
Battery Backup
Smartphone Compatibility
(2) Wireless Remotes
(1) Wall Button
5 Year Warranty on All Parts & Labor
Get A Free Quote
---
New Garage Door Openers
---
A new garage door opener can add convenience and a sense of security to the daily lives of any homeowner, especially if they have never had one. Many modern garage door openers are equipped with safety features to ensure seamless operation while removing the potential threats homeowners face. There are many factors that must be considered when deciding on the perfect garage door opener and the technicians at Discount Garage Door are prepared to help you find the perfect one.
Garage Door Opener Brands Available
---
Discount Garage Door offers specials on the top garage door opener brands available. With a distinct focus on LiftMaster and Genie garage door openers, our customers get the best savings available. No matter what garage door opener you are looking for, our price points will undoubtedly meet your needs.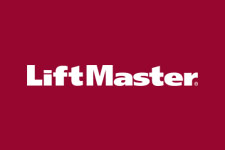 LiftMaster is one of the most trusted garage door opener manufacturers within the United States. Their expansive line of state-of-the-art residential and commercial garage door openers are recognized among the best available. For over 45 years LiftMaster has striven to exceed expectations through innovative solutions and expert services.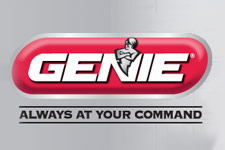 The Genie company has an impressive history that displays a commitment to innovation. As one of America's best known and trusted brand names, Genie manufactures high quality and nationwide service. Today, Genie manufactures remote-controlled garage door opening systems and accessories for a variety of applications, including residential and commercial.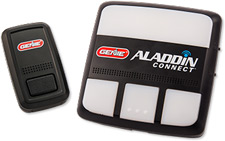 Genie Aladdin Connect WiFi Adapter
Aladdin Wifi Adapter- enables a customer to retro fit up to four garage door operators no matter how old they are to their Wi-Fi so that they can download a free app from Genie and open and close any of those doors from anywhere with just the one device. We install that for $275.
Garage Door Opener Types
---
There are currently three types of garage door openers available on the market. Depending on the climate and price point, different units may be more beneficial than others. Our experienced installers can help determine the best garage door opener for your needs.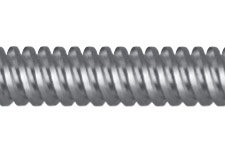 Screw Driven Garage Door Openers
Screw driven garage door openers are the most affordable model type available. This model type is reliable within regions that retain consistent temperatures. This model type uses a threaded steel rod to lift your garage door.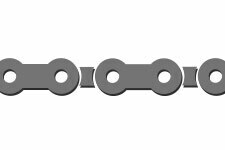 Chain Driven Garage Door Openers
Chain driven garage door openers are the most commonly seen garage door opener within homes. This model type is very reliable while still maintaining an affordable price tag. Chain driven garage door openers use a metal chain to guide your garage door through the tracking.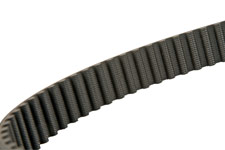 Belt Driven Garage Door Openers
Regarded as the best garage door opener type, belt driven garage door openers are the most coveted in the garage door industry. These models, though more expensive, are virtually silent. Belt driven garage door openers utilize a steel-reinforced belt to open the garage door.
Garage Door Opener Repair
---
Because there are so many mechanical parts within a garage door opener, the likelihood of failure throughout the lifespan on the unit is likely with extended use. Regardless of the garage door opener brand, you have in your home, Discount Garage Door is qualified to repair it. If you need a garage door opener repaired, Discount Garage Door can get you back up and running in no time!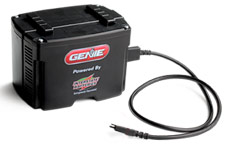 Battery Failure
Battery failure is one of the most common causes of garage door opener failure. When the battery fails in the unit, it likely will fail at the wall button as well. Periodically checking battery levels can ensure seamless operation.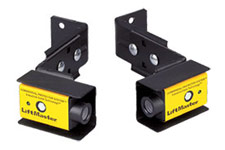 Sensor Misalignment
When the safety sensors on a garage door become misaligned the garage door will fail to close. These sensors require a direct line of sight between them to ensure reliable operation. Checking to make sure these sensors are not misaligned or dirty can help remedy and problems that may be run into.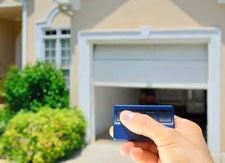 Autonomous Operation
When a garage door opens and closes on its own, the garage door transmitter is most often to blame. Frequency issues and wrongfully pressed transmitters can make the garage door function in this way. If a neighbor has the same frequency band on their transmitter, it's possible it could be opening and closing at the same time due to interference.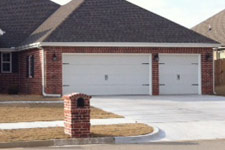 Runs without Opening
To allow manual operation when needed, garage doors are equipped with a disconnect switch. This ensures that in the event of power failure homeowners can still open their garage door. This switch is prone to getting triggered as it's attached to a rope or knob on the unit.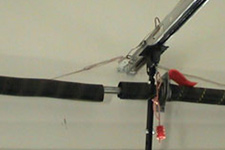 Broken Springs
Torsion springs are utilized to assist in leveraging the intense weight of a garage door to allow easy operation. When one of these springs breaks, the door will become immobile. Torsion springs can be very dangerous to replace and calling for professional service is the best option to ensure safety and correct installation.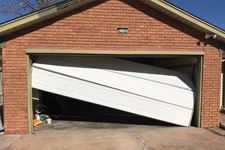 Track Alignment
Track alignment issues can be caused by intense force or wear-and-tear. When the tracking loses its alignment operation of the garage door can become very dangerous. It is important to seek professional service for a job of this magnitude.