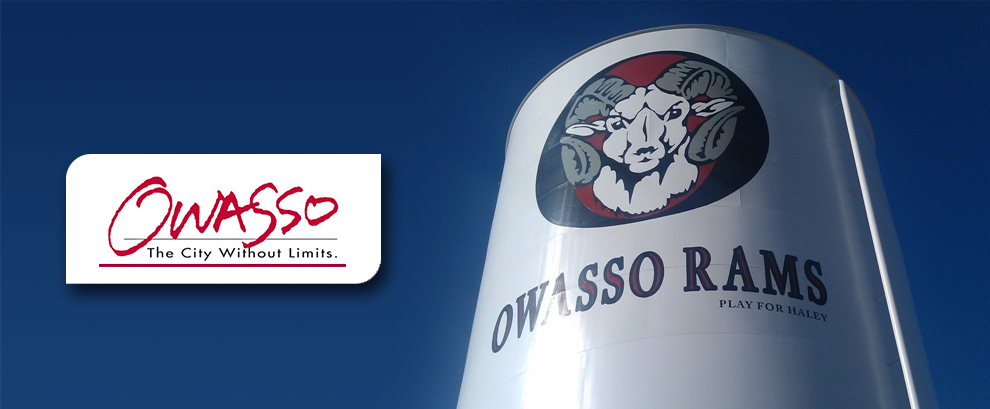 Owasso Garage Door Repair
FREE ONLINE QUOTE Click Here to Call Now!
Discount Garage Door is the preferred choice for most Owasso overhead garage door services needs. If you want your garage door to look great and function properly for your safety and security call Discount Garage Door. Whether you live in Owasso, Jenks, Bixby, Broken Arrow, Sapulpa, Tulsa, or anywhere in northeast Oklahoma we can assist you with affordable garage door repair, service and installation. We have made it our business to specialize in residential and commercial overhead garage door repair. We are committed to offering the highest quality garage door repair service and are equipped to be your complete solution from start to finish.
We have installed and serviced virtually every brand and manufacturer of overhead garage doors and openers. In the years we've been servicing overhead garage doors and operators for homeowners in Oklahoma, there isn't a single manufacturer or brand of residential garage doors that we have not been able to install or repair to our customer's satisfaction.
Specializing in Owasso garage door repair, garage door opener repair, spring replacement, new overhead garage door installations and garage door openers, Discount Garage Door is a factory authorized retailer and services all the major brands.
Call us today to schedule your garage door service! 918-234-DOOR
Residential Garage Door Installation – Owasso
FREE ONLINE QUOTE Click Here to Call Now!
Discount Garage Door specializes in residential overhead garage door repair, installation and replacement throughout Northeast Oklahoma, including Tulsa, Owasso, Sand Springs, Broken Arrow, Sapulpa, Jenks, and Bixby.
Your garage door is a main feature of your home. It conveys a visual statement of your style and taste in your neighborhood and we want you to look good. The installation of a new overhead garage door is a significant investment for your home. Your garage door can take up to half of the front of your house and is often the largest single feature that can be seen from the street. Discount Garage Door acknowledges this and puts in the time and effort that our customers deserve.
We install, repair and service all types of residential overhead garage doors in the Owasso area. Our service and quality is second to none. Call us today for questions, quoting, or scheduling: 918-234-DOOR
Commercial Overhead Door Installation and Repair – Owasso
FREE ONLINE QUOTE Click Here to Call Now!
Discount Garage Door specializes in commercial overhead door systems including sectional and rolling garage doors.
We carry a full line of Commercial Wayne-Dalton Overhead Garage Door Systems for virtually any application of commercial and industrial buildings.
Our commercial overhead garage door models are ideal for jobs that call for excellent thermal values or need superior wind load requirements. We have commercial sectional overhead doors that are designed for long life and superior strength.
Wayne-Dalton rolling commercial overhead doors are an excellent choice for Owasso area storefronts and commercial business locations. Call us today at 918-234-DOOR