With spring in full bloom, it's time to inspect and fix things around your home and garden.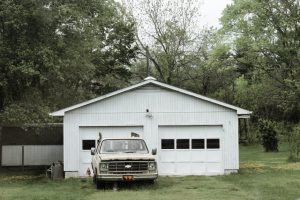 Your lawn needs prepping, the gutters need cleaning, and the garage doors need maintenance after a cold winter.
Opening and closing the doors throughout the year can put a strain on the mechanisms and without regular maintenance, you may need to repair or replace them. This can cost you thousands, and taking preventive measures is free and doesn't take a lot of time.
Check out these 5 garage door maintenance tips and prep your garage doors for the spring season.
1. Inspect the Garage Door
Wondering how to maintain a garage door? It all begins with an inspection. Start by listening to the door while it opens and closes. Do you notice any unusual sounds, movements, or asymmetry?
Next, inspect the door mechanism. Are the springs, cables, and pulleys in good condition? If you notice rust, broken parts, or displacement, you should repair or replace the hardware.
2. Fasten Up the Hardware
Quality garage doors are made to endure frequent use, but you still need to check if the hardware is loose since the last inspection. Fasten any wiggly bolts, roller brackets, and other moving parts with a socket wrench and test the doors.
Loose hardware can throw the entire system off balance and lead to damaged parts and broken mechanisms. This is why it's crucial to do regular garage door spring maintenance. You'll save time and money and avoid expensive repairs or replacements.
3. Lubricate the Moving Parts
Once you've tightened any loose hardware pieces, the next step is to remove any rust and lubricate the moving parts with special garage door grease. This will help the doors move smoothly and quietly, and prevent friction that can lead to damage and breakage.
Any metal-on-metal part like rollers, hinges, pulleys, and springs needs a layer of grease. If you have a belt-drive opener, consult your garage door specialist to see which lubricant you should use, if any.
4. Check the Door's Balance
Garage doors have many moving parts that keep the door in place and well-balanced. Since most garage doors are automatic, it's sometimes hard to notice whether they're balanced, even upon closer inspection.
The best way to check for imbalance is to manually lift the door to a certain level. If the springs and other elements are strong, the door will stay up on its own. If it doesn't, the springs need replacing.
Servicing garage doors should be left to the professionals to avoid further damage.
5. Test the Auto-Reverse Mechanism
Once you've completed the first four steps of your garage door preventative maintenance, the final step is to test the auto-reverse feature. Most automatic door openers have this function that enables the door to reverse if it touches an object on its way down.
This is a safety mechanism that has to function properly at all times. Test it by placing a board or other object in the door's path or put your arm under it. The door should start reversing as soon as it detects the obstacle. If it doesn't, it needs to be repaired.
Use These Simple Tips for Easy Garage Door Maintenance!
No matter what type of garage doors you have, they need inspection and fixing at least twice a year. With these 5 essential garage door maintenance tips, your doors will be well-tuned, functioning properly, and last for years. If during your inspection you noticed the garage doors aren't working properly, it might be time to get them replaced. Read this article to learn when you should consider buying a new garage door.