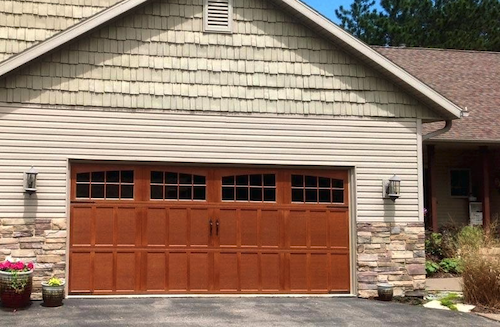 You don't want to leave something as important as your garage door to some random hire you find on craigslist. After all, your garage door is probably the single heaviest object in your home, and shoddy installation or poor repairs could mean injury or worse for your family and friends.
No, when it comes down to it, you want to hire the best garage door repair service you can find in the Oklahoma City area. Someone who's experienced, qualified, and trustworthy. Someone who will offer you fair work at a fair price. Someone with a long list of satisfied customers.
That's why we've put together this quick list of how to find the best garage door repair.
Shop Around
The first thing to keep in mind is that you shouldn't just hop on to Google, type in best garage door repair in Oklahoma City, and choose the first company that pops up on the list. Likewise, don't just decide to do business with someone who has a fancy billboard on your way to work every morning.
Your best bet is to call several companies, get quotes, and see how comfortable you feel working with them. You would be amazed at how large a range of prices you'll be quoted. By making a list of pros and cons for your interactions with each company, you can have an objective means of deciding who to choose.
Ask Around
Talk to friends and family who have worked with garage door repair companies recently. Ask for recommendations, for sure, but also ask about bad experiences so that you can avoid hiring someone who doesn't know what they are doing.
Social media is great for this. Just hop on Facebook (or your platform of choice) and ask for the best garage door repair services in Oklahoma City. People love to share on social media, so you'll be flooded with recommendations in no time.
Do Your Research
Before hiring anyone, make sure they are a legitimate business. Check their website for a physical address. Google the company name to search for negative reports. Even give them a call and ask for their business license number.
Even if you got a positive recommendation from a friend, be sure to check their reviews on Customer Lobby, Google, and elsewhere to make sure that there isn't a trend of negative reviews. While a few poor reviews shouldn't be cause for concern, a steady stream of unsatisfied customers is a major red flag.
The Better Business Bureau is also a great place to look up the company. Finding someone that has been BBB Accredited and ranked "A" will help ensure that you are working with a legitimate business that cares about customer satisfaction.
Discount Garage Door
On your hunt for the best garage door repair in Oklahoma City, we hope you'll consider Discount Garage Door.
We've been serving the people of Oklahoma for more than a decade, and we pride ourselves on finding affordable solutions to all of your garage door needs. Give us a call today to learn about our commitment to professional service and customer satisfaction.