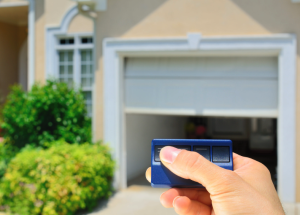 Pulling into your driveway and opening your garage with only a quick press of a button is something most do daily, but only a small percentage actually know how garage door openers actually work. This small convenience, which can easily be taken for granted, is actually a complex and well thought-out system.
Basic Operation
The way garage doors openers look and their timing may vary, but they all have similar codes of action that cause them to operate. The motor becomes animated through multiple motor contactors that work clockwise to open the door, and counterclockwise to close it.
This motion in the motor becomes reality with the help of a long chain—just like what you might find on a bicycle. You can find a sequence of limit switches on this chain that has precise placements to comprehend when the door is in the correct position for closing or opening.
Garage door openers deploy a basic track-and-pulley action to achieve the seemingly-magic opening of the door.
The Remote
Now, a garage door opener is not worthwhile unless there is a device to activate it. The remote that signals the garage door to open is a type of radio transmitter. A garage door remote control uses radio frequencies to command the door's action. The garage door opener's motor only needs one signal from the remote to perform the action you specify (open or close).
If you were to examine the inside of the control, you'd find several small switches that are used in specific patterns to register what action it's performing. These switches are directly reflected in the same scheme on the garage door opening mechanism.
Security
When garage door openers first rolled on to the market, the transmitters could open any garage door. This presented obvious problems when their popularity grew. Sometimes it still occurs, and the simple solution is to change the frequency your garage door opener remote is on.
The way an opener works for your specific door on modern machines is with a binary code that is embedded in the signal.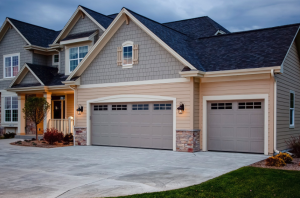 Each receiver has its own individual password, and the receiver of your garage door opener must "hear" the correct code before it will listen to the remote's command. To decrease the danger of hacking, this code is constantly changing on an algorithm that, when synced, the remote in your car will also track.
Safety
Door sensors have become a regulated standard that companies have to comply with for safety.
This is typically achieved with a photo eye placed along the door post of the garage door. You can pretty easily recognize this as the red laser lights in the corners of the door. If any object, or person, is in the way of the laser, then it will not continue to close and instead reverse to the fully open position.
Most garage doors also have a breakaway rope that can give you access to working the garage door even if the motor is malfunctioning or broken.
But What If Your Garage Door Opener Doesn't Work?
Now you're a bit more informed on how your opener works. But, sometimes, garage door openers do not work correctly and need a little TLC. When searching for garage door repair in Oklahoma City, Discount Garage Doors can troubleshoot and solve these issues. Get in touch and learn how we can help you get the most out of your garage door opener.