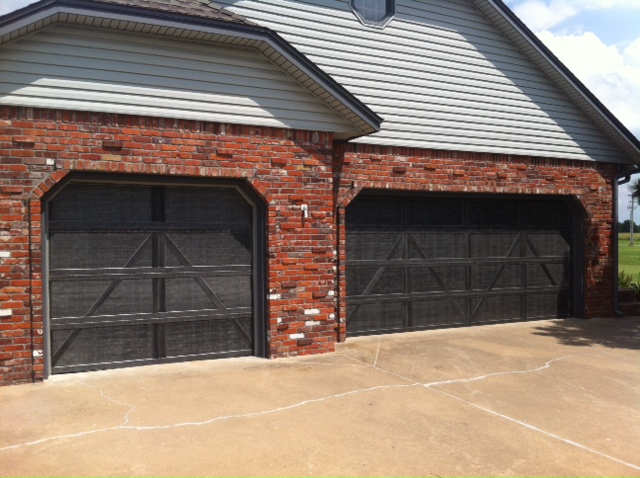 A sectional steel garage door can add charm to any home. Steel offers a broad range of design at a variety of prices. When this material is used within a garage door long-lasting performance and high quality are never sacrificed. With the implementation of classic designs, you will have a garage door to be proud of for years to come.
The Wayne Dalton™ Model 9400 features a pinch resistant door panel design to ensure fingers that are in danger of being caught in a closing garage door are pushed out of harm's way. With a dedicated steel backer this door has the durability expected from new garage doors. This model is dedicated to low maintenance operation while offering superior insulation for thermal efficiency.
The Wayne Dalton™ Model 9400 is available with 8 distinct design patterns to ensure it matches with any home. Design options for this garage door model include Westfield, Charleston, Lexington, Newport, Oak Park, Providence, Camden and Hampton. Double-car door designs will equate to two single-car doors unless the Camden or Hampton design are chosen.
This particular model comes with a standard white paint finish to provide a neutral color palette. However, homeowners have the option to select a factory-finished paint or stain in a variety of color options. These colors include green, gray and clay. Dual color designs are also available by mixing the previously mentioned colors with white trimming. Stained finishes include mahogany, walnut, oak, red oak and Honduran mahogany. With this model, homeowners also have access to the TruChoice™ Color System to choose from more than 6,000 different colors.
This particular model also comes with the choice of 6 different window designs, but the windows available are not feasible for all door sizes. To determine particular window patterns, consulting your dealer would be most beneficial. The Wayne Dalton™ Model 9400 is only available with a clear glass option.
As always, no door is complete without the addition of hardware to bring it all together. With the Wayne Dalton™ 9400 Model, homeowners can choose from a variety of hardware choices made from black powder coated steel to create a hand-hammered look.
If you are interested in updating or replacing your current garage door with steel or another option, Discount Garage Door has the experience and tools necessary to ensure the process goes smoothly and you receive a garage door you are proud of. For more information or to start your free quote, please visit our online Quote Center today!