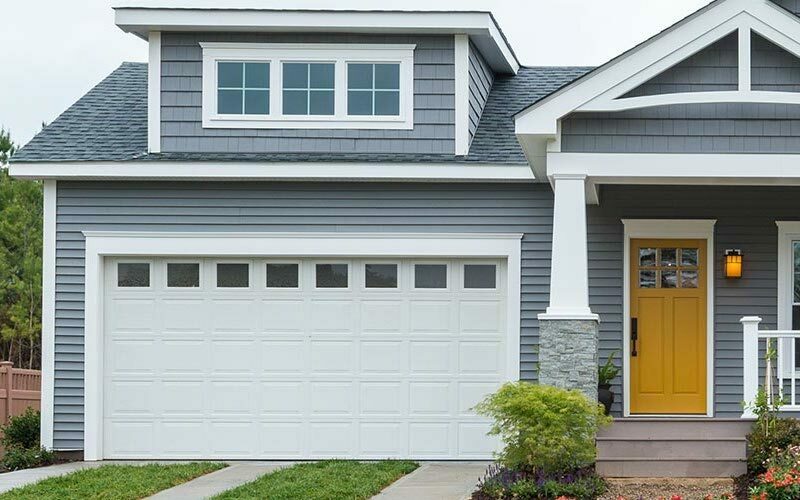 Steel is among the most chosen material for garage doors because of its durability. Steel garage doors are often chosen by homeowners for their strength and gracious design. Chances are you can drive through any subdivision and you will see an overwhelming majority of steel garage doors present. This is no accident; steel has become a trusted garage door option in recent years.
The Wayne Dalton™ 9100 and 9600 Models are notorious for a commitment to safety and attractive aesthetic properties. With the application of high tensile steel panels with decorative embossments, these models bear the look of wood while retaining the strength of steel. The unique look of these garage door models is sure to increase the curb appeal of your home and add a stylish touch. foam-in-place insulation methods help this door achieve an R-value of 9 through calculated door section testing.
The Wayne Dalton™ 9100 and 9600 Models are available in 5 distinct embossment designs. Design options for these garage door models include Colonial, Ranch, Sonoma, Contemporary and Sonoma Ranch. These elegant design patterns are varied to allow homeowners choices based on personal preference.
With these garage door models, colors vary between the two models. For the 9100 model, homeowners have the choice of white, almond, taupe, desert tan, brown, or gray. For the 9600 model, paint colors become more customizable. With this model, homeowners have access to the TruChoice™ Color System to choose from more than 6,000 different colors.
These particular models of garage doors come with the choice of 76 different window designs, but the window chosen is determinate on the design panel used. The model 9600 also offers the homeowners choice of installing horizontal or vertical windows within the garage door model. Glass options for these particular models include clear, gray-tinted, satin-etched, obscuring glass and green-tinted glass.
As always, no door is complete without the addition of hardware to bring it all together. With the Wayne Dalton™ 9100 or 9600 Model, homeowners can choose from a variety of hardware choices made from black powder-coated steel to create a hand-hammered look.
If you are interested in updating or replacing your current garage door with steel or another option, Discount Garage Door has the experience and tools necessary to ensure the process goes smoothly and you receive a garage door you are proud of. For more information or to start your free quote, please visit our online Quote Center today!