When we talk about smart home technology, it seems like a lot of people start thinking about the 1960s show "The Jetsons" with hovercrafts, push-button controls throughout the house and a robot maid. Or maybe you think about the 1990s Disney movie "Smart House," where computer panels on the wall control everything from temperature and wallpaper color to the toaster and a holographic maid watches over the kids.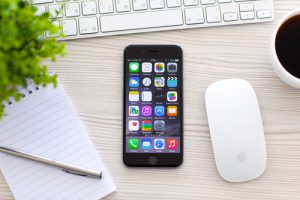 Well, smart home technology might not have reached either of these levels yet, but it has made leaps and bounds in the past few years! And as smart home technology has improved and become more prevalent, so has "smart" technology made for the garage.
One of the big innovators in this area has been our friends at LiftMaster. They have created a full line of garage door opener and gate technology that can be controlled from your smart phone, tablet or computer. The "MyQ Smartphone Control" line are all Wi-Fi enabled so you can be connected to them and monitor them from anywhere. You can set up the system to send alerts to your smartphone to notify you when your garage door is opened or if it has been left open for a prolonged period of time. And you can also open and close your door or gate remotely from anywhere with your smartphone.

Now, you never have to worry about whether or not you left the garage door open when you were in a hurry to get to work or while you're away on vacation, because the door will send you alerts. If you have friends or family checking on the house or your pets while you're away on a business trip or on vacation, you can remotely open your garage door for them from anywhere in the world with your phone or tablet. And if you're at work during the afternoons, you'll never have to worry about whether or not the kids made it home from school. The garage door will send you a notification when it opens (and you can remotely close it behind them if the kids forget to do it themselves).
The new LiftMaster Wi-Fi enabled garage doors also come with a ton of other amazing features that add to your garage's security and your convenience. The Model 8550 comes with Battery Backup technology, so you never have to worry about not being able to operate your garage door in a power outage. We all know how frequent power outages are in Oklahoma. And with storm season starting up again, you don't want to have to worry about whether or not you'll be able to operate your garage door in an emergency.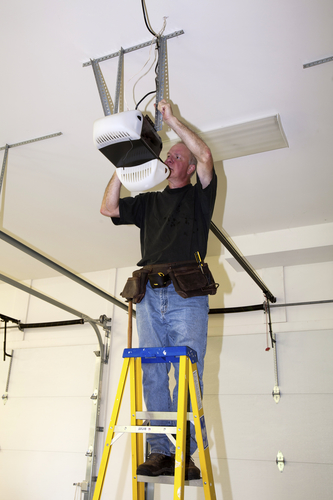 You can also choose to add on things like the LiftMaster remote light control which you can plug into any lamp in  your home and turn off or on with the same smartphone app you use to control your garage door. This is another great feature for people who travel frequently or are planning a big summer vacation.

If you already own a LiftMaster MyQ-enabled garage door opener but didn't connect it to Wi-Fi at the time you got it, don't worry. You can simply install the "Internet Gateway" to the opener you already have and you can start unlocking all the awesome benefits. Or maybe you own an older garage door opener that isn't MyQ enabled, but still works great.
You don't have to buy a whole new garage door opener to unlock all the benefits of the MyQ technology. You can simply install the "MyQ Retrofit Package" and turn almost any older garage door model into a MyQ enabled model.
If you have any other questions about innovations in garage door technology and how you can turn your garage into a "smart garage," get in touch with the Discount Garage Door crew. In the greater Tulsa area—including Broken Arrow, Owasso, Bixby, Jenks, Sand Springs, Bartlesville and more—you can call us at (918) 234-3667. In the Oklahoma City area, you can call us at (405) 525-3667. In Southern OKC—including Moore, Norman and more—call (405) 848-6700. In Edmond or Stillwater, call (405) 348-2000. You can also go to the Free Quote section on our website to get started on an estimate today!