So you're thinking about getting a new garage door, but now you've gotten to the really tricky part: actually picking out which door you want. You know you want something attractive, reliable, durable and affordable, but you might not be sure what door that is just yet. We know how tough this decision can be because we work through it with customers all the time! So we want to help with one of the most difficult parts of this decision—which garage door material is right for you. At Discount Garage Door, we carry a couple different varieties of Wayne Dalton residential garage doors. Below, we've listed out the pros and cons of each one, so you can decide which one is best suited to your home and your family's lifestyle. We know buying a new garage door is a big investment and you want to make sure you will be happy with it for years and years to come. We promise a little research will go a long way in this:
Steel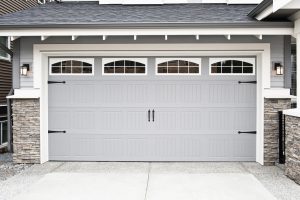 Pros: steel is the most popular and versatile garage door material which provides a broad range of design options and price points. It also provides greater options for insulation, depending on your desired price point and how much insulation you need. Insulated models are also quieter and more thermally efficient than their counterparts. Strong and thick, steel doors last for a long time with little maintenance required. These doors handle heat, rain and humidity better than wood doors—which is good when you live in a place with wild weather like Oklahoma! Most steel doors these days have a polyester finish that makes it easy to repaint the door if you choose.
Cons: steel doors are not always as attractive as doors made of other materials. They can also be more prone to scratching, denting and rusting than other materials (although this varies with the thickness of the door and the type of finish over the steel).
Wood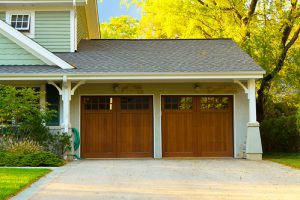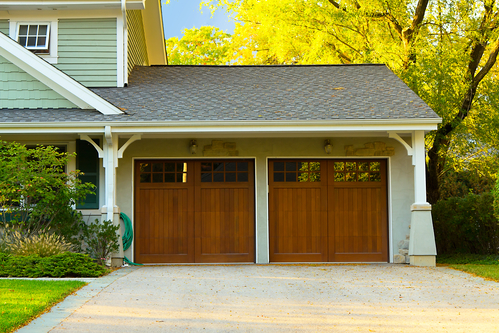 Pros: only the highest-quality, most attractive woods are used in creating wood garage doors. These doors are strong and very attractive—especially for rustic or rural homes. Installing a wood garage door immediately improves the curb appeal of your home—which increases the resale value—especially if your garage is a prominent feature of your home.
Cons: wood is not as strong or versatile as steel. Some wood garage doors include insulation, but not all do, and the insulation is not as effective as in steel doors. Wood doors also require a good deal of maintenance to keep up their functionality and appearance. You will have to refinished or repaint your door regularly to avoid rotting and cracking. Wood doors are also more expensive than other doors, and all the years of maintenance add up.
Steel with Wood Overlay
Pros: steel doors with wood overlay give you the beautiful, homey look of wood without all the maintenance issues and the durability and reliability that comes with steel. Installing this type of door also ups your home's curb appeal and resale value like a wood door would.
Cons: this door doesn't require as much maintenance as a wood door, but it still requires more than steel or fiberglass doors do. Wood overlay panels can crack and rot just like wood if not properly maintained. Like their wood counterparts, the wood panels on these doors need to be refinished or pained on a regular basis to avoid warping and rotting.
Fiberglass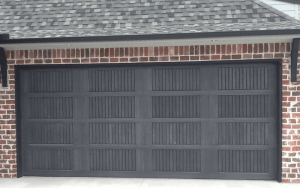 Pros: fiberglass requires almost no maintenance and is extremely durable. Fiberglass doors are resistant to moisture and rust and can last for a very long time. Wood-grain fiberglass surface with steel construction gives you a solid, attractive door. It looks like wood but doesn't crack or rot. It has the strength of steel but won't dent or rust. Fiberglass doors are also lightweight, which puts less stress on other parts of the door and requires less maintenance.
Cons: these doors do come insulated, but because they are so lightweight they are not as good at insulating as doors made of other materials. Some fiberglass doors do tend to yellow with age as well. However, this was much more of a problem with older fiberglass doors and hasn't been seen as frequently with updated models.
Here's the bottom line: all the Wayne Dalton garage doors we sell are the highest quality garage doors on the market. Choosing the door material that is right for you is a matter of price, aesthetics and what you use your garage for. So if you're ready to take the next step, give us a call! In the greater Tulsa area—including Broken Arrow, Owasso, Bixby, Jenks, Sand Springs, Bartlesville and more—you can call us at (918) 234-3667. In the Oklahoma City area, you can call us at (405) 525-3667. In Southern OKC—including Moore, Norman and more—call (405) 848-6700. In Edmond or Stillwater, call (405) 348-2000. You can also go to the Free Quote section on our website to get started on an estimate today!