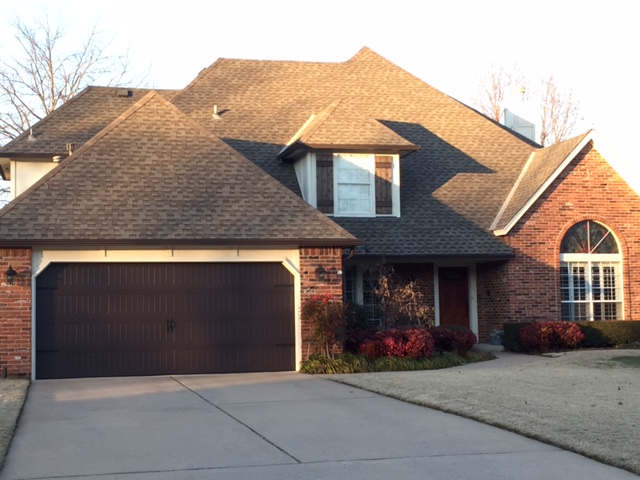 Close your eyes and think of everything you want in a garage door. We're betting features like durability, strength, reliability and safety come to mind. What if we told you could have one of the safest, strongest, most reliable and most durable garage doors on the market at one of the most affordable price points? And what if we told you that same door was also thermally efficient and aesthetically appealing? Maybe it sounds too good to be true, but we promise all this is available in the new Sonoma Ranch design.
This new take on the Classic Steel Garage Door Models 9100 and 9600 from our good friends at Wayne Dalton Garage Doors combines the most popular design, Sonoma, with the classic Ranch design that has been an industry standard for many years. This fresh new design provides a great way to update classic carriage house style doors and add charm and curb appeal to your home for the new year. A new garage door is always a great investment to make in your home and it has proven, year in and year out, to have one of the highest returns on investment of any home improvement project. The Sonoma Ranch doors have the always popular look of wood with the strength, durability and easy maintenance of steel. Even better, they come at one of the most affordable prices for steel doors you'll find anywhere!
The Sonoma Ranch door comes with numerous safety features, including the TorqueMaster® Plus Counterbalance system, tamper-resistant safety bottom brackets and signature Wayne Dalton pinch-resistant door panels. The counterbalance system encloses the door's torsion springs in a steel tube which helps prevent injury should the springs suddenly release tension or snap and prevents the door from falling unexpectedly if the springs lose tension. The system also protects the springs from grime and dust, helping them to last longer. The safety bottom brackets work with the counterbalance system by preventing accidental loosening while the cables are under tension. Pinch resistant door design ensures fingers don't get caught in the door joints while it is lowering. This is a great feature for everyone, but especially for those with children!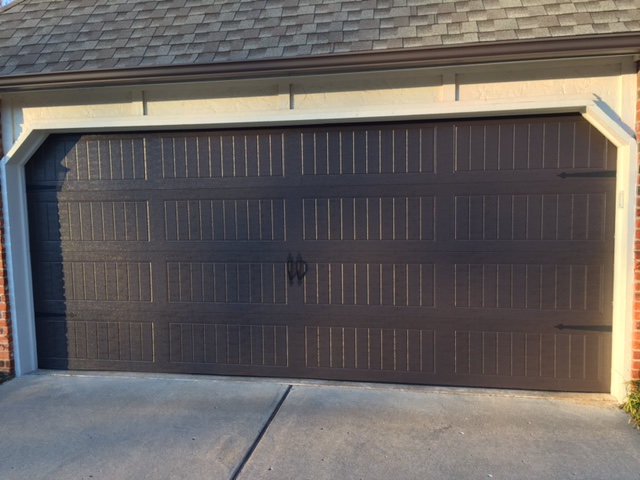 We've spent a lot of time telling you how important garage door insulation is, but at the risk of sounding like a broken record…it is really important! There are few other features we can think of that add as much value to your investment and will save you as much money long-term as good insulation will. Both the models 9100 and 9600, which are available with the Sonoma Ranch design, come with polyurethane foamed-in-place insulation. This signature Wayne Dalton insulation process leaves the door with double the thermal protection of doors with polystyrene insulation, which other manufacturers use. As a bonus, it also makes the doors quieter and stronger! All Wayne Dalton doors, including the Sonoma Ranch design, also come with a bottom weather seal, which helps temperature regulation by blocking drafts from coming under the door.
So if you're ready to talk to a professional about what a new Sonoma Ranch design garage door can do for you, contact the garage door experts at Discount Garage Door. In the greater Tulsa area—including Broken Arrow, Owasso, Bixby, Jenks, Sand Springs, Bartlesville and more—you can call us at (918) 234-3667. In the Oklahoma City area, you can call us at (405) 525-3667. In Southern OKC—including Moore, Norman and more—call (405) 848-6700. In Edmond or Stillwater, call (405) 348-2000. Find us on social media—we're on Facebook, Twitter and Google+. You can also go to the "free quote" section on our website to get started on an estimate today!