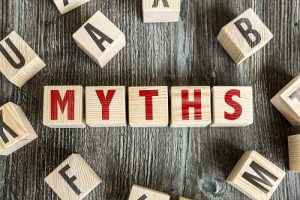 A garage door is a pivotal part of most American homes. However, most homeowners may not be very knowledgeable about the importance a garage door has. Over time the garage door has accumulated several myths that need to be debunked once and for all.
Garage Doors Are All the Same
In the eyes of many, a cheap garage door is the same as a more expensive garage door. This couldn't be further from the truth. The material type used in the construction of your garage door will determine the durability, loudness and insulation properties.
Garage Door Service Companies Are All the Same
It is important to research the garage door company you choose for your installation or repairs. In some cases, a cheap rate can equate to poor service. Checking the reviews a company has can be a good indicator of the reliability of the garage door company you decide to choose.
Garage Doors are Maintenance Free
One common myth that has become regarded as truth among many homeowners is that their garage door doesn't require maintenance. To keep your garage door running properly, regular maintenance is necessary. In the event you don't want to do this maintenance yourself, garage door repair companies will often offer regular maintenance services.
Garage Doors Aren't Personalized
This myth is common regarded as true because so many homes have a standard steel garage door. Many different garage door materials and styles can be utilized to meet the personal tastes of a homeowner. To find the garage door that best suits you, consider the varying materials, styles and colors that exist from your chosen garage door installer.
If you are trying interested in a new garage door system or you are experiencing issues with your garage door opener, give us a call! In the greater Tulsa area—including Broken Arrow, Owasso, Bixby, Jenks, Sand Springs, Bartlesville and more—you can call us at (918) 234-DOOR. In the Oklahoma City area, you can call us at (405) 525-DOOR. In Southern OKC—including Moore, Norman and more—call (405) 848-6700. In Edmond or Stillwater, call (405) 348-2000.