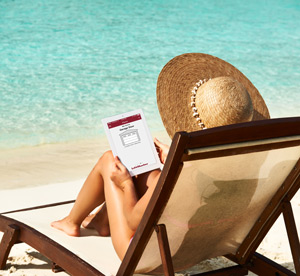 As a homeowner we understand how stressing it can be to worry about the safety of your property. It gets even harder when you are away from home on a business trip and you do not recall if you closed your overhead door or not. It is even more stressing when you are miles away and you cannot get home to check the status of your overhead door. If this happens, you will definitely be on edge the whole trip. The developers of MyQ technology understand your problems as a home owner and that is why they developed the technology. Now with this app even when on holiday miles away you can control your overhead door.
Stay connected to your house wherever you are, giving you peace of mind. With MyQ technology overhead door opener you can close and open your overhead door from any location as long as you have internet connection. You are free to set alerts as you wish to monitor the status of your overhead door.
The ease of Liftmaster MyQ Technology installation will amaze you. Thanks to the ingenious solution you need not make any changes to your existing overhead door setup. Interoperability is a crucial aspect for MyQ in achieving full potential. With its comparatively low cost and with its ease of use, you are assured that MyQ will deliver its promises without a fuss. You can download the app for free and there are no monthly charges. No more worries with overhead door openers.
How it works
It has two components; a base station that is installed on the ceiling near that drive motor using screws that is responsible for closing and opening the overhead door. The second component is a battery powered box that is about three inches and it attaches to the overhead door using adhesive tape. The box mounted on the door has an accelerometer inside that will know when the overhead door is opened, closed or when it is moving. The base station is very similar to the remote control in the car, it sends open commands and close commands to the door opener. This technology saves homeowners money since they do not have to perform any overhead door opener replacements.
The application is very easy to use and it has an illustration of a overhead door showing the state of your overhead door currently. It also shows how long the door has been in that state.
The security of your property is the number one worry for homeowners. With MyQ technology they need not worry no more.