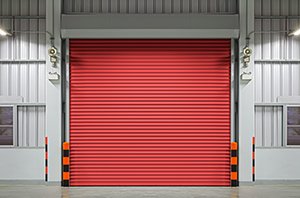 They say that variety is the spice of life. With our new range of Commercial overhead rolling doors, you will definitely be spoilt for choice. You get to choose what works best for you. What if we told you that here you can get different materials, finishes, gauges and slat profiles? Sounds unbelievable, right? Well, it is all true. This is a one-stop shop for rolling overhead doors. Some of the options you could go for are:
• The rolling overhead door model 600. This one is cheap but made of high-quality materials which make it sleek, stylish and very attractive. It is best suited for light-weight duties.
• There is also the rolling overhead door model 610 which is very strong and amazingly durable. It can also be used for many purposes both light-weight and heavy-weight.
• Are your wooden doors getting damaged by mold during the cold weather? Worry no more as the rolling overhead door model 620 is strong and durable and it has a sleek, stylish design. It is best suited where there are extreme temperatures.
• Rolling overhead door model 625 is also heavy duty, made of stainless steel or aluminum and galvanized steel. This is the door you go for when you want to achieve thermal efficiency.
The list is endless for the different types of uses for such type of doors. However, if you have a specific application for the door, you may need a special kind of door designed for you, you just have to state your requirements, and we can start working on it right away. The most common uses are:
• Areas that require maximum security normally go for these types of doors. They are controlled electronically, and they have the ability to open and close very fast as compared to the normal type of doors.
• Areas that need to be airtight also go for these doors. They open and close very fast, therefore, it is possible to have no air getting in.
• The best solution to a cold storage room is to have a rolling door. The fact that they open and close very fast means that it is possible to maintain the temperatures required.
• Worried about your car wash door? Not anymore they are best suited to store water tight equipment. However, it is important to have one that is specially designed for your car wash environment since the materials must be corrosive resistant.
• These are the best doors to have in a sound proof environment. It is possible to advance them to be totally sound proof which is not quite possible with the normal type of overhead doors.
• Most industries will go for the industrial rubber overhead doors since they are durable, and they can stand high temperatures.
Wayne Dalton is the best company that will deliver just what you want. What more could you ask for?
For more information on commercial overhead door applications, please give Discount Garage Door a call. We service overhead doors in Tulsa and its surrounding areas as well as Oklahoma City and its surrounding areas.