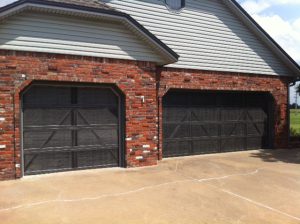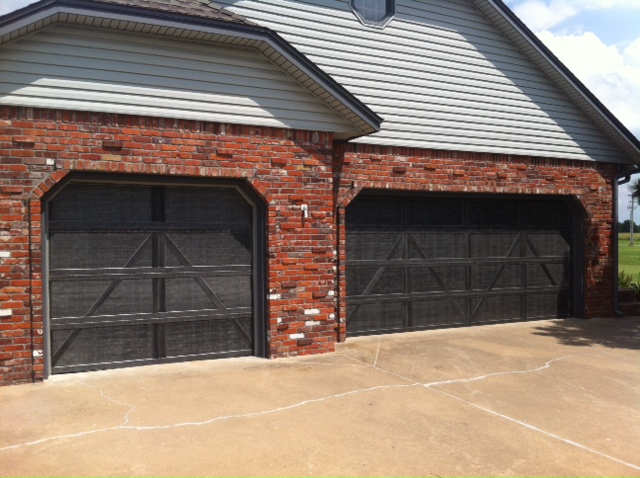 We recently sold and installed a new model of garage door that we're so impressed with, we just had to tell about it! If you're looking to update your garage this summer, then check out the new Wayne Dalton Carriage House Model 9405 with all new colors and designs. The new line features doors that are intended to showcase the look and feel of old-world charm with modern-day materials. This is a wonderful option for homeowners and builders alike because of many reasons.
The Model 9405 garage door has a painted, galvanized steel backer that increases the strength of the door and prevents thermal cupping (curling) and warping in extreme weather. Homeowners will love the added protection and value of the steel backer, while builders will love it because the backing provides extra protection during the construction process. This new model of garage door is rugged, low-maintenance, and insulated for maximum energy efficiency.
The new sectional steel garage door also features pinch resistant door panels that are engineered to help eliminate injuries caused when fingers are caught in the door panel joints during downward operation of the door. This technology is especially helpful if you have little ones, as it pushes fingers out of harm's way if they're accidentally placed on a closing door.
If you're looking for a garage door that is certain to make an impact on your home's curb appeal, then the Model 9405 is the carriage house door for you.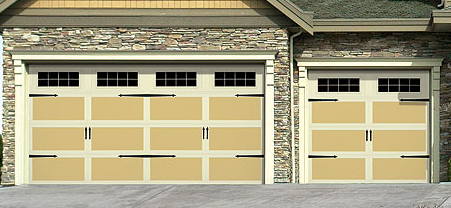 It has expanded color options, including two-toned pain and stained finishes, and also has a variety of window and decorative hardware options to help you create a custom look specific to your personal taste and the style of your home. Contact Discount Garage Door, your local Wayne Dalton garage door dealer, now to get started with this impressive new garage door design.