Discount Garage Door offers a complete line of commercial door systems for virtually any type of industrial and commercial building.
Our full line of sectional commercial doors include models that are ideal for businesses that require excellent thermal values and have strong wind load requirements to businesses where full view doors are the preferred choice.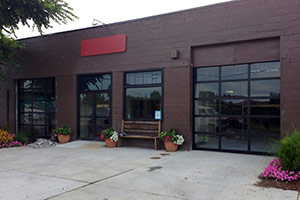 Aluminum Full View Doors in Retail Space
Wayne Dalton Model 451
5 Aluminum Panels
3 Full Windows per Panel
Black Anodized Finish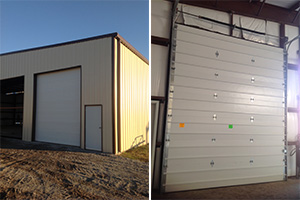 Sectional Steel Door
Thermospan Model 125
7 Insulated Panels
Polyurethane Insulation
R-Value: 10.79
Color: White
Our full line of commercial rolling doors have a long history of excellence in design and durability for common to extraordinary applications that often exceed our customers' expectations.

Happy Bays Car Wash
Wayne Dalton Model DS75
Rolling Steel Door
Color: White

Personal Shop in Owasso
Wayne Dalton Model 924
Rolling Steel Door
Special Order
Hooded
Insulated
Color: Gray
With the wide variety of commercial doors available, it can be hard to choose which is perfect for you business. Our commercial specialists at Discount Garage Door are skilled at helping specify the best door for a given project and can answer questions regarding special applications, custom doors, ordering, delivery, or anything else that comes to mind. Contact Discount Garage Door today to take the next step.