Discount Garage Door is proud to introduce one of the best manufacturers in the United States, Amarr. This, folks, is a game changer. Amarr has brought to the game stained garage doors that are affordable for everyday people. Up until now, if you wanted a stained garage door it would cost a couple thousand dollars to be able to have that option.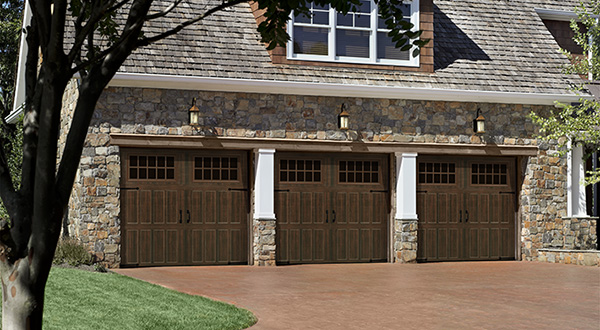 Amarr, working with Discount Garage Door, is now going to introduce an offer to Oklahoma City and Tulsa that will allow customers to buy an insulated, or non-insulated stained garage door. They are also going to offer numerous panel designs that were only available on very high end doors (things like recessed panel B Board, Long Panel B Board, in addition to various other choices).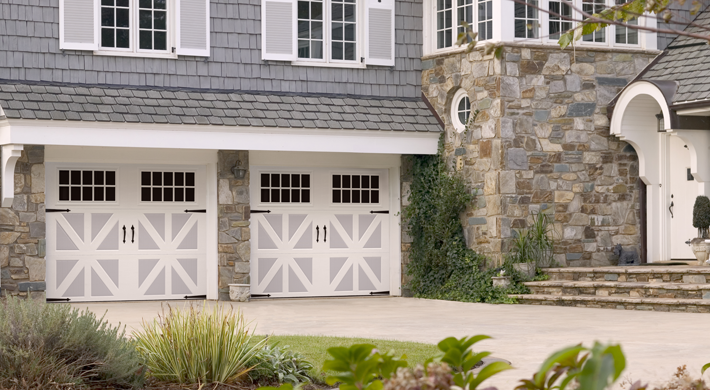 These don't only come in stained finishes, You can also get them in White, Almond, Taupe, Dark Brown, and many others. This is now going to allow Discount Garage Door to wholesale to other garage door companies, that way they can offer an affordable beautiful stained option without breaking the budget. Discount Garage Door will be selling and installing these doors starting now.
We're so excited to partner up with Amarr to be able to do this, as it's also made available a variety of doors that you see on a lot of beautiful homes in other states. Doors like the Classica, which is a three panel door, so if you get the panel of glass on the top it is a big row of beautiful decorative glass. From non-insulated, to standard insulation, to injected foam insulation (which is very high R-Value and will cut back on your bills), there is a Classica for every home.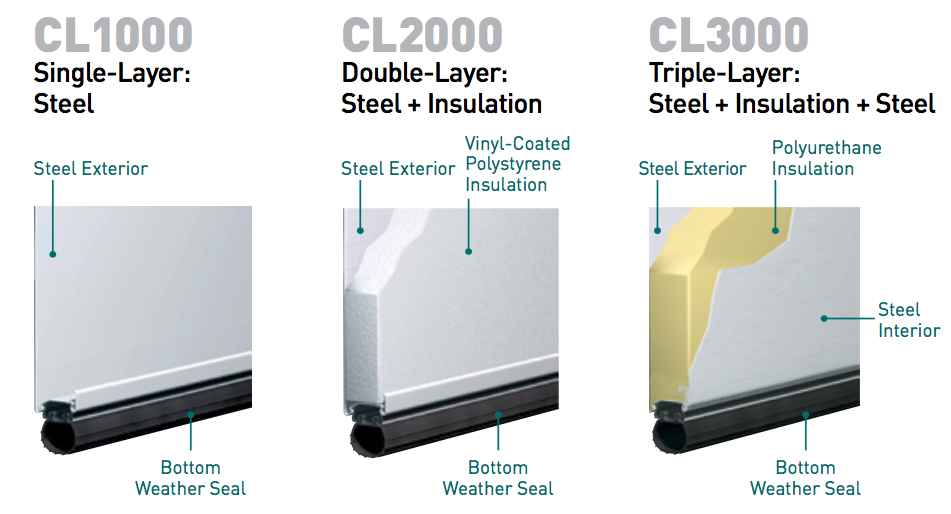 Call Us Today at (918) 234-DOOR, we would love to talk to you about them and give you a tour of our new showroom at our new location in Tulsa at 1205 S Gillette Ave. We have these doors on display among many other doors and options to fit your needs with zero pressure. You can also get a zero obligation free estimate at your home where the salesman that comes out there will bring sample panels that you can touch and feel for yourself.
As always, we offer an Unbeatable Five Year Warranty on all Parts and Labor for everything we do*, guaranteed the longest warranty in the business. We also have the guaranteed low price, which we do this buy not trying not to knock a homerun on every job.
We're proud and thankful for all the customers out there who have given us a shot. Remember every time you have a garage door issue, Call Discount Garage Door at 234-DOOR.
Tulsa: (918) 234-DOOR
Oklahoma City: (405) 525-DOOR
*Terms & Conditions Apply
---