Over the past couple weeks, we've been telling you a lot about insulated garage doors and all the benefits they have for your home and garage come winter time. However, not all insulated garage doors are created equal. One of the most important things to consider when buying an insulated garage door is the "R-value," which measures how thermally efficient a garage door is.
Unfortunately, this can be one of the most confusing indicators for even the most seasoned home owners. Since this indicator is an essential part of the decision making process when buying and installing an insulated garage door, we wanted to take some time to explain how it is measured, what it means and why it matters for you.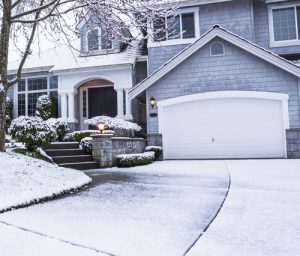 The most important thing to know about R-value is that the higher the number is, the better job the door is going to do at insulating. This number is calculated using the thickness of the garage door and the chemicals used to create the insulation—either polyurethane or polystyrene. However, many garage door manufacturers measure the R-value of the center panel of the door—rather than the door as a whole—and use that number in their advertising. This is very misleading and produces a number much higher than the actual R-value of the door. Sometimes the reported number can even be three times as high as how well the garage door actually performs.
Due to the way this number is calculated, it can be hard to know how door performs without independent testing. This is why we have read up on and worked with multiple garage door brands. At Discount Garage Door, we always give our customers fair and unbiased advice about what they are really paying for and what is going to get them the most bang for their buck. We can also provide custom installations designed to your specifications with expert advice from our trained professionals, so you know you're getting exactly what your garage needs.
After reading this, you might be wondering if sorting through all the tricky R-value stuff is worth it. We can assure you it is! A garage door is a pretty big hole in the side of your home than can allow cool air to travel from outside, through the garage and into the parts of your home where you spend the most time.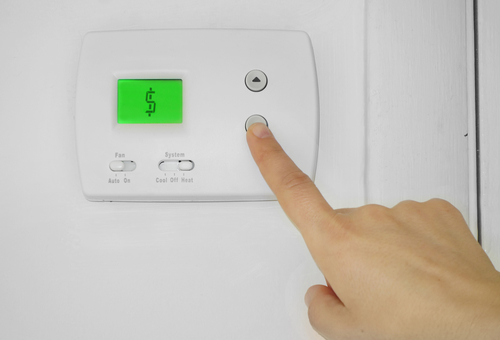 Insulated garage doors act as buffers between the cold, outside air and the warm, indoor living space. If your garage is connected to your home, has a living space above it or is used as a workshop or extra living space, you want to keep it well insulated so that you don't have to keep cranking up the thermostat as winter drags on.
Even if your garage is detached and you don't use it as a living space, it is still a good idea to make sure it is properly insulated. When temperatures drop below freezing, it can make it harder to start your car. We all know how frustrating it is when you're running late for work or trying to pick the kids up from school or a friend's house, and all the sudden the car won't start. This can easily be avoided with an insulated door. And as an added bonus, insulated garage doors are generally quieter and have better-looking interiors than their non-insulated counterparts!
If you want to talk to an expert about insulated garage doors or if you need more advice about finding the insulated garage door that is right for your garage, call the experts at Discount Garage Door. In the greater Tulsa area—including Broken Arrow, Owasso, Bixby, Jenks, Sand Springs, Bartlesville and more—you can call us at (918) 234-3667. In the Oklahoma City area, you can call us at (405) 525-3667. In Southern OKC—including Moore, Norman and more—call (405) 848-6700. In Edmond or Stillwater, call (405) 348-2000. You can also go to the Free Quote section of our website to get started on an estimate today! You can also find us on social media to ask any questions about garage door insulation.