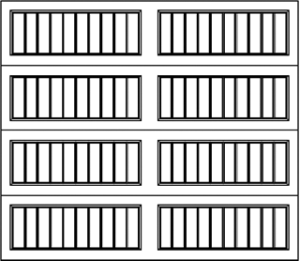 Wayne Dalton's classic steel collection of garage doors offers the most options at an affordable price. Now they've added a new design to that lineup to give you even more options!
This new addition for Wayne Dalton is called the Sonoma Ranch design. Like the city of Sonoma, California, this new design is significant to the history of our garage doors as it gives homeowners the ability to customize and complement their own personal taste with a garage door that stands out in their neighborhood. You may notice that this new design is also a longer version of the original Sonoma panel that has been so well-liked in our community lately.
Garage doors from the classic steel collection have traditional raised or recessed panels with your choice of panels that are short or long. These are durable doors that only require the occasional touch-up or cleaning. Wayne Dalton has ensured that the classic steel line of garage doors are economical while also having good curb appeal.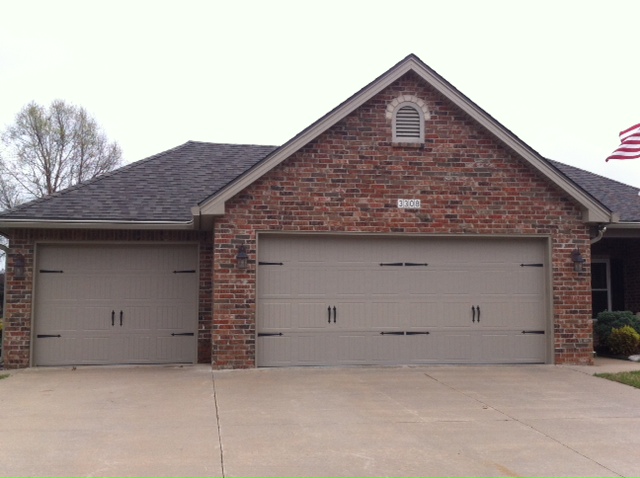 Wayne Dalton now offers this new Sonoma Ranch panel design on three of their most popular models: the 9100, 9600 and 8300. The doors will be built with 18- and 19-inch section heights in addition to the 21- and 24-inch heights that are already offered, allowing for more retrofit size options; A true bonus when customizing a garage door to our client's specific needs! The Sonoma Ranch panel will be available in widths from 8 to 18 feet and sold in 6-inch increments with 1-inch increments sold via special order. All current colors will be available with the new design, including the bi-directional wood grain finishes available on the Model 8300.
If you'd like more information about this great new garage door design or if you're ready to start your custom order, then call Oklahoma's own Wayne Dalton dealer: Discount Garage Door. Greater Tulsa area (including Broken Arrow, Owasso, Bixby, Jenks, Sand Springs, Bartlesville, and more) please call us at 918-234-3667. Oklahoma City area call 405-525-3667, Southern OKC (including More, Norman, and more) call 405-848-6700. Edmond or Stillwater area please call 405-348-2000.