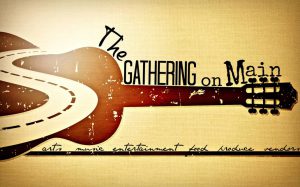 Come out and celebrate with Discount Garage Door at The Gathering on Main in Owasso! For the past couple of years, on the 1st Thursday of every month from April through October, a portion of Owasso's Main Street is blocked off for an evening of music, art, food and fun for the entire community. It's basically a street festival, for all ages of people, that's safe and enjoyable. With attendance in some months reaching over 10,000 people, the Owasso Gathering on Main has even attracted and influenced other people from surrounding communities as word spreads in the news and on social media.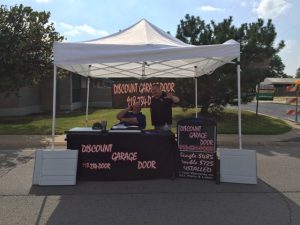 The Gathering on Main was started by a handful of local small business owners, who all came together with one dream for their community. This past Thursday, Discount Garage Door proudly joined in all of the excitement with a booth of our own. We were delighted to participate in this event and to interact with the people of Owasso. This truly is a wonderful community!
Our favorite part of the evening was filling our bellies with the variety of foods from all of the food trucks that took part. There were also a number of other great things to check out, like the local art, all kinds of unique quality items, and a kid's zone for families to play. There were even live street performers!
There are still 2 more events planned for 2015 on Thursday, September 3rd and Thursday, October 1st. We can't wait to see you there!