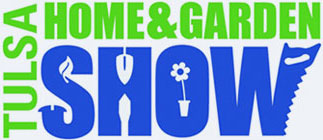 Have you started your "honey-do" list for Spring yet? If you haven't then we suggest going to the Tulsa Home and Garden Show on March 12th – 15th at the River Spirit Expo at Expo Square. The show is Oklahoma's largest trade show of its kind with over 500 exhibitors who offer everything you need for your home. This is the best time to find good ideas and great deals for both inside and outside your home.
If you are looking for a good, reliable contractor, the Tulsa Home and Garden Show is the place to go. Not only do you get to see their work, you get to meet them face-to-face and have real conversations with them. This is the best way to choose which contractor you want to hire to complete your home project.
Discount Garage Door will be one of the local Tulsa area contractors participating in the Tulsa Home and Garden Show. We have two booths at the show this year so come by and visit with us to see what sets Discount Garage Door apart from all the others. One of our booths is on the lower level in between the ramps and the other is on the upper level in the NW corner by the concession area. We look forward to meeting you!